Ah, we all have been there done that, right? Signed up for newsletters, opened in-numerous emails, clicked, browsed, admired, and may or may not have purchased from an email. Ideally, E-mails should be treated as a tool for creating a recall to your brand, to stay on top of the other brands, and to keep you updated about the latest offerings and services. But is it all that is about E-mail Marketing? Surely not!
E-mail is the best medium to nurture leads, and to maintain a brand voice.
Emails are also a great way to nurture new leads, build your brand voice, and also as a channel for conversion too! But great E-mails require a lot of trial-and-errors that may take many months till you find the right fit. Let's take a look at some important points that you need to keep in mind for creating a great E-mail channel that works for you.
1. Use an Email client which has a good reputation
A great email with lovely designs, eye-catching images, and great content will end up in spam if you use an email client which does not have a good reputation. So, do your research well when you are looking for email marketing clients like MailChimp, Benchmark or any other such services.
2. Go creative with the Subject Line
Think of the email as the brand's voice and speech. Think of it as a person. What would that person want to say to his or her customer? Surely something that's not bland and mundane, but not too cheesy either!
I prefer to use www.subjectline.com to check my subject lines from time to time. As per the website, the subject lines need to be concise, have a verb, have a sense of urgency, and most importantly, be meaningful.
Let's say you want to send out an email about the festive season sale on your website. How would you like to word it?
Did you hear? Festive Sale is here!
Time to go on a shopping spree!
This festive season, get a wardrobe makeover
Guess which one would be the most effective subject line? (Share in the comments and I'll tell you which one scored the most and why!)
3. Create great content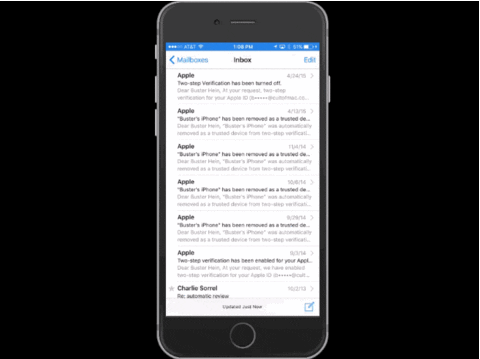 That's a no-brainer, yes. Obviously, everyone knows great content sells. But how many are actually able to implement it? And from my personal experience, it does get mundane and repetitive after some time. So how do we get over the email-content block?
a) Create a series of emails centered around a theme for a few weeks. Like a Tuesday Tidbit, an organic series, or anything that would make your audience anticipate an email and keep reading.
b) Re-purpose old emails. There will definitely come a time when you run out of topics to send an email about. Choose any of your previous best performing emails and re-purpose them for a new audience set. See, that's simple, ain't it?
c) Let your content be tailored to the audience. Have an audience who has subscribed but not purchased? Send a reminder email. Customers who have abandoned cart? Send them an email too. The more different behaviours you identify in your email lists, the more targeted and relevant your emails become.
4. CTA Button
Very important. Do not send out an email with a very visible CTA (Call-To-Action) button in the body. 'Explore Collection', 'Read More', 'Sign Up', 'Shop Now' are all examples of CTA buttons. A CTA makes the user more inclined to click on the email content and visit the website.
Side Tip: Make sure your emails are linked to the right pages on your website. An unclickable emailer or incorrectly linked buttons are a big no-no.
5. Preview Text
The preview text is what users can see just below the subject line in your mailbox (before opening the email). These preview texts are a great way to attract attention of your customers, so make sure you tune them right!
Example:
Subject Line: Did you hear? Festive Sale is here!
Preview Text: Shop from a wide range of exclusive products on impressive discounts on our website.
6. Do not spam the mailbox
Remember some of the annoying emails which seem to say the same thing but land up in our inbox almost daily? Don't be the sender of those emails. Very frequent emails end up creating a 'fatigue', so much so that they may not even be inclined to click on the email (bummer!). Keep a healthy duration (say 2 days) of gap between consecutive emails.
7. Avoid spam trigger words in subject lines 'You've just won $100,000 in your account!'
'Here's a FREE subscription for you'
'Earn $500 with just a click'
Don't you get the feel something is off just by reading these subject lines? Yep, Google anti-spam policy (and literally every other anti-spam policy) does have its own way of identifying spam mails, and there are certain keywords which make the emails be identified as spams. Hubspot has a nice post on this which you should definitely check out right here.
So that's about it, but definitely not an exhaustive list. Let me know in the comments if I have missed something substantial that should be part of a checklist for email marketing.
Author
Anuradha Ravi
Digital Marketing Executive with 2+ years of experience in Content Writing for Social Media and Facebook Adverts. Also loves cats!